From Our Farm to Your Table
Naturally Lean Dry Aged Beef
Hi, Thanks for stopping by...
We are a 130 cow dairy farm that sells milk to Ellsworth Co-op
and beef direct to you the customer.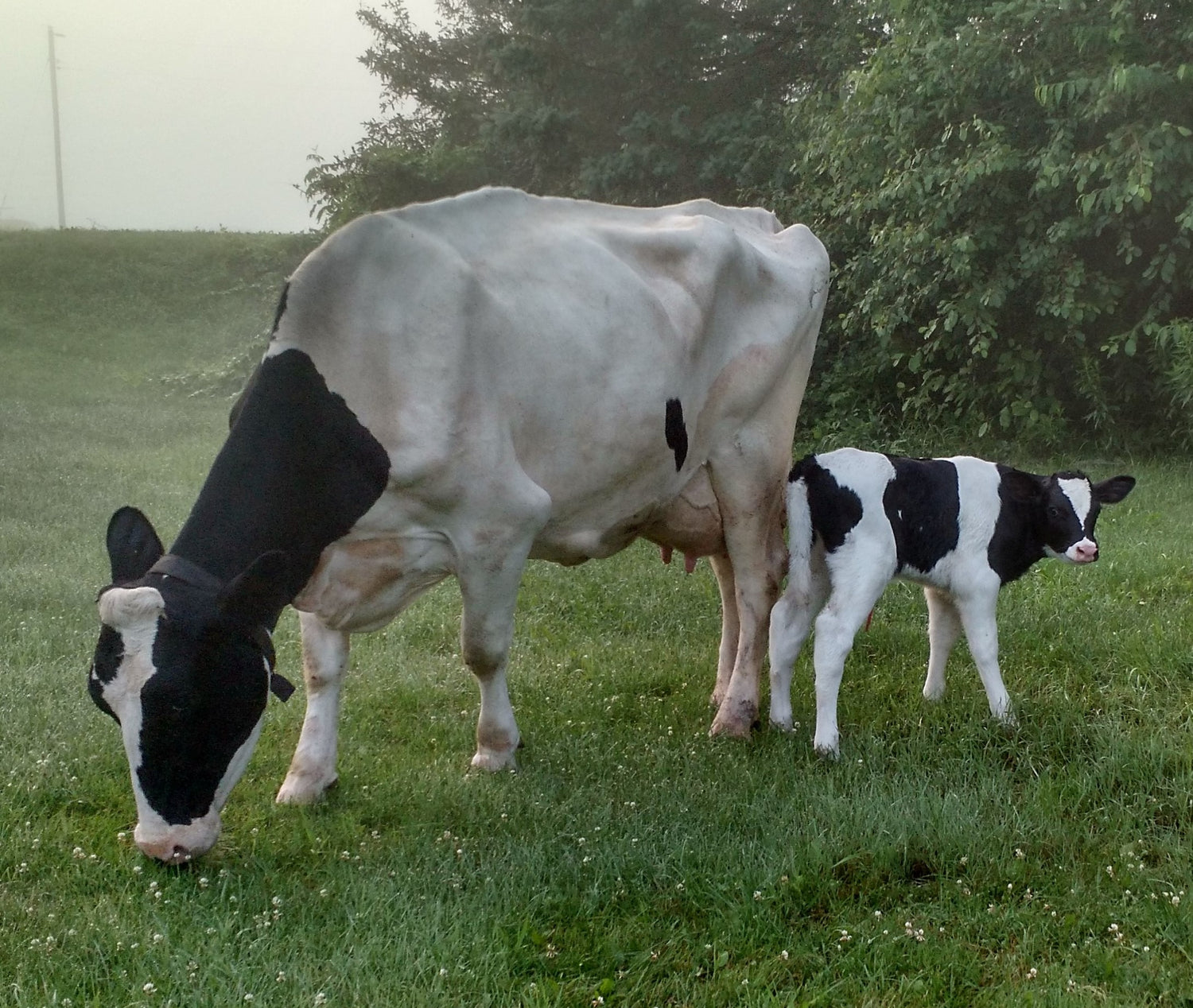 What's your food story?
We all have a unique food story that has shaped how we feel, think, buy, and act around food.
We would love to join you on your journey and become a part of your food story.
We take the guess work out of buying beef from your local farmer.


We do not have a store front. In person shopping is available by appointment only.
Online ordering 24/7. It's safe, secure, and allows payment by Cash, Check, Card, or Venmo.

Know your total at checkout. We don't "add it up and let you know later".
What's shown available is what I have here at the farm.
Pickup 7 days a week, 6 am - 8:30 pm.
Just give me 24 hrs to pack your order and let me know when you want to come.
If you would like "same day", text me and I will let you know if it's possible. Never hurts to ask 🙂.
I will place your order in the cooler outside the garage so you can just grab and go. We try to meet and greet but sometimes chores and your schedule doesn't mesh.
Pick-up locations and delivery - subscribe to our email list for notifications. We meet and sometimes deliver. Our travel area reaches from Rice Lake, Menomonie, Roberts, Saint Croix Falls, Luck, Spooner, and everything in between.
I am always available by text and email to chat and answer any questions. I want to be YOUR farmer



Learn More
What people are saying...
We started buying hamburger from Cookies and Cream this summer and it's fabulous! We also have tried their roasts and those are great too!!! My husband is one of the pickiest people when it comes to his beef and he is totally hooked and doesn't want to get it from anywhere else! Thanks Cookies and Cream you all do a great job!!!."

- Jenna and Bud Schuldt, Webster, WI

"Amazing Beef, it must come from happy cows.

I was so excited to find a local small farmer that was supplying beef. This last year has taught me the importance of buying and supporting neighbors. It also had me focusing on what is best for my body.

I am so excited to be able to get my beef from a local source, raised by people I know."

- Dani, Cumberland, WI

"I love the convenience of picking up in Roberts, WI. The hamburger was lean and so tasty - better than snugging you buy in a grocery store! The bacon wrapped tenderloin was so tender and delicious as well. Being that I live a keto lifestyle, having beef options and lower prices is so important and I'm so happy to be a customer of Cookies N Cream!."

- Missy, St. Paul, MN

"Excellent quality and fresh,
Happy to spend my money with a true family farmer and not a corporate company"

- Brian, Cumberland, WI

"Probably the best ribeyes I've ever had! Ruth was wonderful and
responsive with my many questions. I would say that I'll surely be
coming back for more, but I already have gone back for more and will
continue to do so!"

- Dana, Rice Lake, WI

"We always order ground beef, and this time we added the beef bacon ,
which is excellent. We will buy more of both on our next order!"

- John

"The beef is so lean. I love how awesome it tastes. Thank you for working out a delivery for me. I highly recommend!!"

- Mary

"I have been buying for several months now from Cookies and Cream.
I find it to be of exceptional taste and quality. I've made
barbecues with the tenderloins. Love the hotdogs. We have
tried the rump roast, tenderloins, sausage and each one has been
exceptional. The price pays for the food that is made with it."

- Roger, Cumberland. WI

"The meat is so good! We really enjoy the beef bacon, I've never had beef bacon before and the flavor was delicious!"

- Jeantte